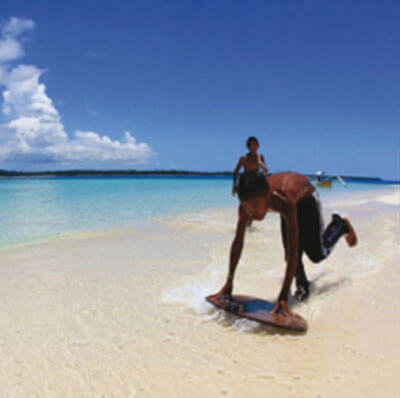 THE ISLAND TOUR
On this trip, you will discover three islets: Naked Island, Dako and Guyam. Each has its own distinct character.
Naked Island is a small island with nothing else than sun, white sand and crystal clear water. You can swim around the island or walk around the beach looking for washed-up shells.
Dako Island is bigger with a traditional village in front of one of the most beautiful and pristine beaches in the region. You can choose to visit the village, take a sunbath on the beach or go snorkeling.
Guyam Island and its coconut trees is the last stop of the tour. It's another small island that can be explored by foot in about 10 minutes. Sitting on the beach and watching the sunset is definitely a perfect ending to this tour.
THE SOHOTON CAVES
The Sohoton Caves are the cherry on the cake of the Siargao Islands.
The Natural Reserve site of Sohoton is located in the south of Bucas Grande Island.
It takes less than two hours to reach, depending on sea conditions,
but the trip will take almost all day.
You'll discover untouched nature, a mix of wild forests, limestone cliffs,
crystal clear waters and (partly) underwater caves. Some caves have ideal cliffs to dive off.
In addition, the area is great for snorkeling and you can also swim with non-stinging jellyfish.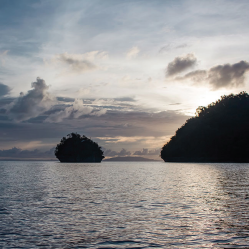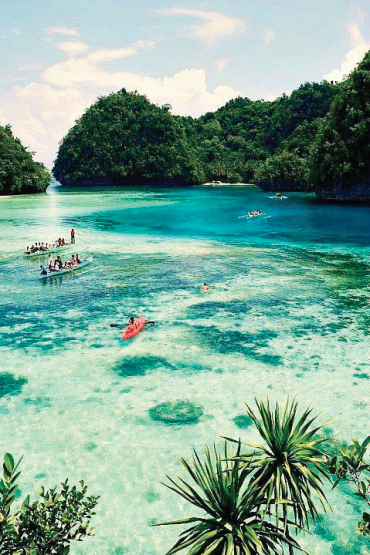 THE TWIN ISLANDS OF LA JANOSA
This half-day trip to the twin islands of La Janosa and Mamon is simply wonderful.
Far from civilization, you'll enjoy the beauty of two serene white sand beaches facing each other.
There is amazing snorkeling in the channel between the two islands and a secluded surf spot at the back of Mamon.
Like our other island tours, a picnic is provided. You'll eat like a modern Robinson Crusoe on the beach.
SUGBA LAGOON &
DEL CARMEN MANGROVES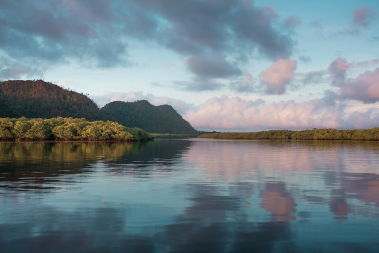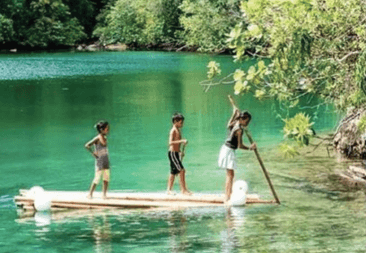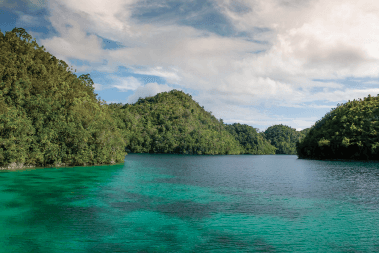 Located on the west coast of Siargao is one of the biggest mangrove forests of the Philippines.
Ask one of the boatmen in front of Del Carmen City to take you through the millions of
mangrove trees and surrounding isolated islands to reach the impressive Sugba Lagoon.
This tour is an amazing journey back to the prehistoric era.
Keep an eye out for crocs hiding in the water or on the river banks.
THE NATURAL POOL OF MAGPUPUNGKO
This tour will take you to one of the many beautiful sights on the island.
You will pass through coconut plantations, rice fields and lush tropical forests.
After an hour's ride, you'll arrive at the natural rock pool of Magpupungko,
which is best visited at low tide.
You can swim in this amazing crystal clear natural pool while watching
the magnificent rock formations. The waves crashing on the coral reef
in the distance will provide the perfect background music
to this incredible experience.